Spend more time scaling your business and less time configuring technology stacks. Let's extend your Software Engineering and Ops team by letting us step in and take charge of everyday responsibilities. We are an expert team of Dev/Sys Ops, Software Engineers and 24/7 Cloud Support Professionals.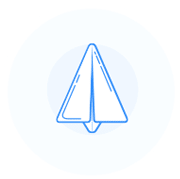 DevOps
Up to 50 Hours
Architect, Optimize, Migrate, CI/CD and Automation tasks.
£2,500
per month
Let's Talk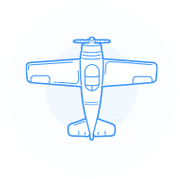 Managed
Up to 100 Hours
DevOps + Staging, Production Monitoring and Management.
£5,000
per month
Let's Talk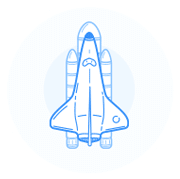 Enterprise
For 100+ Hours
DevOps, Managed & Custom Automation Scripts
Contact
us now
Let's Talk
Frequently Asked Questions
Our DevOps Engineers are capable of doing any automation. We can set up Continuous Integration and Delivery/Deployment (CI/CD) with high availability, fail-over and auto-scaling baked into the configuration. Lastly, we can analyse infrastructure, carry out cost optimization and perform data migration.
Yes, we can set up alarms, receive, verify, escalate, open troubleshooting tickets and generate site reliability reports. We perform a scheduled security scan using our in-house proprietary software which retrieves logs through our custom scripts, analyse and report findings.
Our managed plan includes routine backups, deploys, patching, monitoring, SSL, DNS and environments (development, QA, UAT and production) troubleshooting. Our Engineers have extensive experience in managing applications and cloud infrastructure.
We expect our customers to use their Plan hours during any given month. Our team may also work additional hours due to the task(s) at hand. We bill complex and business off-hours engagements tasks separately. You can downgrade, upgrade or cancel your plan within a 30-day notice period.
Absolutely, especially if you don't want to subscribe to our monthly plan. We prefer long term partnerships, but we do one-off or emergency task(s), however, our non-negotiable fees depend on the complexity and urgency of the task(s).
Yes, we can provide mid and senior-level team members on a minimum of 3-month contract. Our Engineers work 40 hours a week and cover hours in customer time zone. When required, a team member gets assistance from our Subject Matter Experts.
Our DevOps team usually respond to requests 2 to 3 hours during business hours. With mutual agreement, a DevOps Engineer will be available for some tasks we can't do during business hours. 24/7 Site Reliability Engineering (SRE) team response time varies and depends on our customer requirement; it can be less than 15 minutes. We set up PagerDuty, OpsGenie e.t.c. SRE Team can provide service-level agreement (SLA) based on a very high uptime guarantees for the production environment; we provide such guarantees after a few months of onboarding.
We serve financial, government, health and e-commerce sectors that require SOC 2, PCI, HIPPA, GDPR and ISO 27001 compliant policies and procedures. We deploy multiple layers of security including, custom VPN, secure workstations and external request logging at our performance network. We audit our processes regularly and add tools to strengthen our defence system. Engineers sign NDA and other agreements for data security and privacy.
You can start after a free 30-minutes consultation. Cloudeya will send you a commercial proposal. Upon finalising the signing of Service Agreement or NDA, we assemble a team to review and work on your technology stack. Our Engineers adopts your workflow and respond to Jira tickets, Slack, Microsoft Team or email requests, and they log time spent. We can provide a monthly report upon request. We generate invoices every 30-days, which you must acknowledge and settle on a Net 30 payment terms. Interest will start to accrue on the principal debt at 12% for due or unpaid invoices after 30 days.
We can start work within 24 hours of signing an agreement or NDA. Of course, it takes a while to understand your application and infrastructure setup. It depends on how simple, or complex the set up is; it takes our team a day to a few weeks to complete most tasks. A progressive ramp-up works well with our team.